We are currently reading submissions.
The editors of Action Books invite poets and translators of radical inclination to submit a full-length manuscript to our free March reading period. Manuscripts may be submitted via Submittable and the successful ones will be published in 2023 and 2024.
Since 2005, Action Books has voltified US publishing, assembling a truly international array of writers and translators with a diverse yet interlocking set of political and aesthetic urgencies. Aase Berg, Kim Hyesoon, Don Mee Choi, Anaïs Duplan, Raúl Zurita, Daniel Borzutzky, Hiromi Itō, Ghayath Almadhoun, Jeffrey Angles, Farid Tali, Aditi Machado, and Christian Hawkey are just some of the poets and translators Action Books has celebrated and centered. To see our full catalog and learn more about us, visit: www.actionbooks.org
Submissions will be accepted from March 1 to March 31, 2022 at 11:59 p.m., EST.

Manuscripts should be complete and previously unpublished.

One entry per author/translator is allowed.

Please include a brief cover letter with contact information, a 500-word (max) description of the book project, and a 250-word (max) biographical statement.

Acceptable files: doc., docx., or pdf.

All work must be contained within a single document.

If the manuscript is illustrated, it may include black-and-white images provided that they are the poet's own work; in the public domain; or have been approved for publication by the copyright holder, with proper documentation included.

Simultaneous submissions are permitted (please let us know immediately if your work is accepted elsewhere).

All entries must be submitted online via our submission manager.
For poetry in translation, in addition to the above, please include the following:
A 250-word (max) author biography.

A 250-word (max) biography for each translator involved in the project.

A 500-word (max) book description that addresses the book's cultural, historical, and artistic significance.

Unless the original work is in the public domain, a declaration that permission has been granted to the translator(s) for English translation and publication of the original text by its author or executor.
Please note that publication is contingent upon agreement to grant English language rights for a period of ten years and other contractual terms. Action Books reserves the right to reject any submitted manuscript or to cancel publication if contractual obligations are not met.
To submit your manuscript, please click on the button below to access our Submittable page: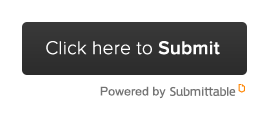 If you would like to be informed of our manuscript reading periods, please subscribe to our mailing list.